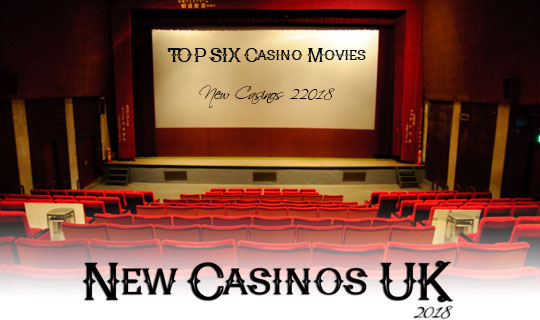 Every one of them who is obsessed with gambling would surely have not just seen, but imbibed from the following famous movies about gambling. Being an all-time favourite of many, these films have taken gambling to an all new level. Let us take a look at the top 6 gambling movies.
Casino Royale:
In this flick, James Bond played by Daniel Craig is agent 007 who has been sent on a mission to bankrupt a terrorist financer, who goes by the name Le Chiffre. What entails next is a poker game with exorbitantly high stakes. As the movie progresses, James Bond falls in love with Vesper Lynd. She is a treasury employee who provides the money that he needs for the game. It received rave responses from the masses all over the world.
The Sting
This movie has an intellectual plot involving two professional grifters. Played by Paul Newman and Robert Redford, they are on a mission to con the boss (Robert Shaw) of a mob. This story is inspired by the real-life incident that was perpetrated by the Gondorff brothers, Fred and Charley. This movie had 10 Oscar nominations and won 7 of them.
California Split:
Friendship blossoms between two men who are in love with gambling. One of them is a professional gambler while the other one is on his way to becoming one. Under unforeseen circumstances (wrongfully accused of colluding at a poker table in a casino), their proximity grows. They are in debt, they play, and they win a large sum of money. In the end, they split ways. The movie will tell you why.
Casino:
In this film, a handicap, called "Ace" is called by an Italian Mob to watch over the day to day operations in Las Vegas. "Nicky" gives him the protection that he needs for his dangerous job. They go on to make money from the cartel so that the mobsters are kept in line. This film has won critical acclaim through and through.
The Gambler:
An English professor and author, Axel Freed has an addiction to gambling. Soon, he loses control, and he obtains an enormous debt. He manages to convince his mother that he needs a large sum of money to save his life. His mortified mother helps him out. He gambles away even that amount, and his debt only grows. Soon his family stops helping him. He lures one of his students into a bribe and finally pays off his debt, but his obsession with gambling continues.
He even lures a pimp into a life or death game by refusing to pay a prostitute. He nearly beats the pimp to death, but the prostitute slashes his face. He smiles with an enigma.
The Hustler:
Inspired by a novel of the same name, The Hustler tells us a tale about a pool hustler who wants to make it big in the professional hustling field. He claims high stakes and wins big. Due to the jealousy of others, he pays a personal price. This story is based in New York. He challenges the biggest and the best hustlers.
This pretty much sums up the best gambling movies.